INFINITI/CHALLENGER printer with Industrial Printhead,Include UV printer,Textile, ECO solvent printer and high speed solvent printer.
3.2M print width, High Speed Solvent Printer Spectacular Signage Solution 1、Speciallly enforced stainless steel for long-life strong and stable frame structure. 2、32 sets of nitrogen treated grid rollers with hardness of 1,000 degrees for long life of high speed printing. 3、Unique Starry-sky platform design in alloy alluminum alloy, for perfect media flatness and moving. 4、Special hot & cooling air circulation system plus IR lamps of specific wavelength, to secure print and dry process.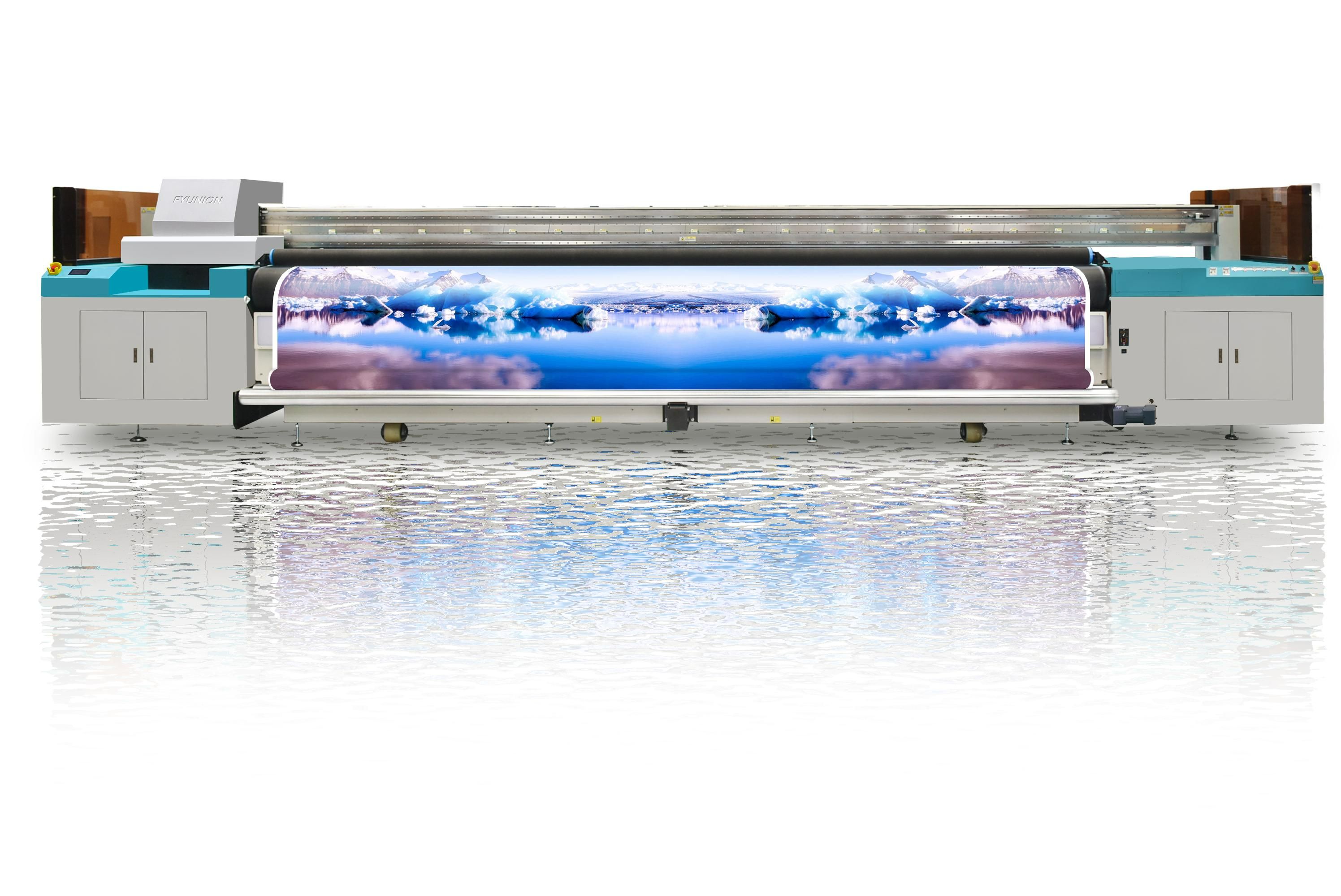 5.2M print width with belt, only roll to roll
1、Reinforced carriage plate for multiple combinations of different color matches.
2、Powerful vacuum blower to attach media onto the belt tight and flat, featuring compact size, light weight, silent and long continuous working hours.
3、Power linear motor.
4、One-press pneumatic shaft controller, for straight and flat media feeding, with ease of use and maintenance.
3.2M × 2.2M print width,UV Flatbed printer Vast world full of opportunities
1、Linear motor for more accurate and stable moving on X axis (Optional)
2、LED water-cooling curing system,which is moreconvenient in use and better in curing,with longerservice life,less energy consumption and moreenvironmentally friendly.
3、Horizontal positioning system to print from side to side.
4、Automatic carriage height set with media thickness detector.